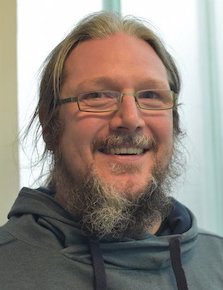 Projects
EduSat: Kleinsatellit als Chance für Fach-, Semesterübergreifende und interdisziplinäre Lehre

...stay tuned! big things are about to happen here!
SatelLight: SatelLight

The SatelLight project addresses the challenges of internal communications within a satellite. Research is being conducted into how LiFi - data transmission via light - can be used to replace cable harnesses and make communications more secure, robust and reliable.
AuRelia: Autonomous and Reliable SCG-Sensor System for Human Space Exploration

The AuRelia project addresses challenges of health sensors for lunar missions with strong sensor autonomy and extremely high reliability. It focuses on SCG (Seismocardiography) sensors and serves as a foundation for further fundamental research on SCG, marking the first investigation into artifact formation on SCG.
Wireless Compose 2: Ballistocardiography for Extraterrestrial Applications and long-Term missions

For the demonstration, Wireless Compose-2 will operate several experiments, with a specific focus on the scientific and medical BEAT (Ballistocardiography for Extraterrestrial Applications and long-Term missions) experiment on ISS
Past Projects
TRIPLE-nanoAUV: Building access to outer planetary oceans

TRIPLE stands for – Technologies for Rapid Ice Penetration and subglacial Lake Exploration.
REAP: Robuste, energieeffiziente drahtlose Sensornetze für realistische Außeneinsatzszenarien durch Adaption von Betriebs-Parametern (DFG: BU 3282/2-1)

Monitoring the changing environmental conditions allows to benefit from the systems dynamics. Realistic models for energy and reliability will be derived from these measurements. Combined with the knowledge about the characteristics of the nodes in the network, this information can, e.g., be used for routing decisions, task scheduling, and processing within the network.
PotatoNet: Outdoor Testbed zur Evaluation drahtloser Sensornetze unter realen Umgebungsbedingungen

Das PotatoNet ist ein Versuchsaufbau, welcher es erlaubt Hardware und Routingprotokolle von selbstentwickelten Sensorknoten unter realen, zum Teil extremen, Betriebsbedingungen zu untersuchen.
INGA: Inexpensive Node for General Applications

INGA is an open source wireless sensor node for anything. INGA was developed at IBR (TU Braunschweig) as Inexpensive Node for General Applications and is used in numerous projects. The motivation to develop INGA was driven by the need for a reasonable, cheap and expandable node for several use cases.
5GSatOpt: Building access to outer planetary oceans

Das Projekt 5GSatOpt behandelt die Integration von Satellitenkonstellationen kleiner Satelliten mit 5G.
Teaching and Courses
Awards und Grants
Publications
2023
SenSys

Demo Abstract




Demo Abstract: SatelLight – Using LiFi for Intra-Satellite Communication

the 21th ACM Conference on Embedded Networked Sensor Systems

2023

Accepted for Publication

.
[BibTex]
ENSsys

Workshop




Let's go below – Potential of Undervolting on Low-Power FPGAs

11th International Workshop on Energy Harvesting & Energy-Neutral Sensing Systems (ACM ENSsys 2023)

2023

Accepted for Publication

.
[BibTex]
NorCAS

Conference




Performance Evaluation of PicoRV32 RISC-V Softcore for Resource-Constrained Devices

IEEE Nordic Circuits and Systems Conference (IEEE NorCAS)

2023

Accepted for Publication

.
10.1109/NorCAS58970.2023.10305479 [BibTex]
EMBC

Conference




DR.BEAT: First Insights into a Study to Collect Baseline BCG Data with a Sensor-Based Wearable Prototype in Heart-Healthy Adults

IEEE EMBC 2023, Sydeny. IEEE,(45th Annual International Conference of the IEEE Engineering in Medicine and Biology Society)

2023

.
[BibTex]
DLG

Article




Feuchtemessung bei Kartoffeln eröffnet neue Perspektiven

Kartoffelbau

74

2023

.
[BibTex]
DASIA

Workshop




Towards Space-NAS: Mixed Criticality Approach for NAS-like Mass Memory Units including Video-Streaming Capabilities

ASD Eurospace - Data Systems in Aerospace (DASIA)

2023

.
[BibTex]
ISTS

Conference




Wireless Compose-2: Experiment Results of an Ultra-Wideband Wireless Sensor Network with a Ballistocardiography Smart-Shirt for the ISS Columbus Laboratory

ISTS - International Symposium on Space Technology and Science

2023

.
[BibTex]
LCTES

Conference




reUpNix: Reconfigurable and Updateable Embedded Systems

Proceedings of the 24th ACM SIGPLAN/SIGBED International Conference on Languages, Compilers, and Tools for Embedded Systems

ACM Press

2023

Accepted at LCTES'23, to appear

.
[BibTex]
Inertial

Conference




Efficient Online Compression for MEMS based BCG Wearable Sensors on ULP FPGA

2023 29th 10th IEEE International Symposium on Inertial Sensors and Systems (Inertial 2023)

2023

.
10.1109/INERTIAL56358.2023.10103939 [BibTex]
MIE

Conference




On-Site Visualization of Ballistocardiography Data

Caring is Sharing–Exploiting the Value in Data for Health and Innovation, Proceedings of MIE 2023

IOS Press

2023

.
10.3233/shti230339 [BibTex]
2022
IAC

Workshop




A High-Performance Mass Memory Unit for Next Generation Satellite Systems

73st International Astronautical Congress, IAC 2022

2022

.
[BibTex]
DCOSS

Conference




A Differential BCG Sensor System for Long Term Health Monitoring Experiment on the ISS

2022 18th International Conference on Distributed Computing in Sensor Systems (DCOSS)

2022

.
10.1109/DCOSS54816.2022.00028 [BibTex]
RFID

Journal




A Wireless Communication Network with a Ballistocardiography Experiment on the ISS: Scenario, Components and Pre-Flight Demonstration

IEEE Journal of Radio Frequency Identification

2022

.
10.1109/JRFID.2022.3166026 [BibTex]
ICECS

Conference




Adaptive J-Wave Detection Architecture for Online BCG-Complex Recognition on FPGA

2022 29th IEEE International Conference on Electronics, Circuits and Systems (ICECS)

2022

.
10.1109/ICECS202256217.2022.9970970 [BibTex]
MASS

Conference




Analysis of Temperature Effects in Heterogeneous Outdoor Wireless Sensor Networks

2022 IEEE 19th International Conference on Mobile Ad Hoc and Smart Systems (MASS)

2022

.
10.1109/MASS56207.2022.00027 [BibTex]
ICIMTH

Conference




Beat to BEAT - Non-Invasive Investigation of Cardiac Function on the International Space Station

Studies in health technology and informatics

2022

.
10.3233/SHTI220669 [BibTex]
DCOSS

Demo Abstract




Demo: BCG Measurement by differential Sensing in Real-Time

2022 International Conference on Distributed Computing in Sensor Systems (DCOSS)

2022

Accepted for Publication

.
[BibTex]
IAC

Workshop




Experimental Validation of a Solid State Magnetocaloric Cooler in a Space Environment

73rd International Astronautical Congress, IAC 2022

2022

.
[BibTex]
ICIMTH

Conference




Seismocardiography with Smartphones: No Leap from Bench to Bedside (Yet)

Studies in health technology and informatics

2022

.
10.3233/SHTI220715 [BibTex]
ICIMTH

Conference




Time Bias Awareness in ECG-Based Multiple Source Data Matching

Studies in health technology and informatics

2022

.
10.3233/SHTI220668 [BibTex]
Journal




ns-3-leo: Evaluation Tool for Satellite Swarm Communication Protocols

IEEE Access

2022

.
10.1109/ACCESS.2022.3146770 [BibTex]
2021
VDE

Article




AI for orbital-terrestrial networks – key enabler for true global wireless connectivity

ITG News

2021

.
[BibTex]
Journal




A Precise, Parallel and Scalable Measurement System for Ballistocardiographic Research

Smart Health

19

2021

.
https://doi.org/10.1016/j.smhl.2020.100169 [BibTex]
Journal




Investigation & Mitigation of the Energy Efficiency Impact of Node Resets in RPL

Ad Hoc Networks

114

2021

.
https://doi.org/10.1016/j.adhoc.2021.102417 [BibTex]
RFID

Journal




The HPDPU -High-Performance Data Processing Unit for Future Satellite Communication Systems

IEEE Journal of Radio Frequency Identification

2021

.
10.1109/JRFID.2021.3089286 [BibTex]
IT

Journal




Towards modular and scalable on-board computer architecture

it - Information Technology

63.4

2021

.
doi:10.1515/itit-2020-0037 [BibTex]
WiSEE

Conference




Wireless Compose-2: A wireless communication network with a Ballistocardiography Smart-Shirt experiment in the ISS Columbus module

2021 IEEE International Conference on Wireless for Space and Extreme Environments (WiSEE)

2021

.
[BibTex]
2020
DASIA

Workshop




Expandable COTS based OBC Architecture with Mass Memory Capabilities

ASD Eurospace - Data Systems in Aerospace (DASIA)

2020

Accepted for Publication

.
[BibTex]
CinC

Conference




Seismocardiography On Infants And Kids

2020 Computing in Cardiology (CinC)

IEEE

2020

.
[BibTex]
ESA

Workshop




Flexible FPGA Architecture for Compact High-Performance PDHU and OBC-Mass Memory

ESA 5th SpacE FPGA Users Workshop (SEFUW 2020)

2020

.
[BibTex]
ESA

Technical Report




MOSAIC: The impact of open modular standards on Satellite Data Handling Systems

Advanced Data Handling Architecture Workshop (ADHA 2020)

2020

White Paper

.
[BibTex]
WiSEE

Conference




A High-Performance Data Processing Unit for Next Generation Satellite Transceivers

2020 IEEE International Conference on Wireless for Space and Extreme Environments (WiSEE)

2020

.
[BibTex]
IAC

Workshop




Application of Magnetocaloric Cooling Components for Small Satellite Systems

71rd International Astronautical Congress, IAC 2020

2020

.
[BibTex]
ICIMTH

Conference




Development of a Presentation Interface for Seismo-and Ballistocardiographic Data

International Conference on Informatics, Management, and Technology in Healthcare

2020

.
[BibTex]
Journal




Towards accurate bit error simulation in wireless sensor networks including environmental influences

Journal of Computer Science and Technology

35.4

Springer

2020

.
https://doi.org/10.1007/s11390-020-0241-8 [BibTex]
2019
EnsSys

Workshop




DUO: Integration of Dependable Undervolting in Operating Systems

Proceedings of the 7th International Workshop on Energy Harvesting & Energy-Neutral Sensing Systems

ACM

2019

.
[BibTex]
FGSN

Workshop




Ballistocardiography on Planes - Development Challenges for a Research Measurement System

Proceedings of the 18th GI/ITG KuVS Fachgespräch Drahtlose Sensornetze

2019

.
[BibTex]
CinC

Conference




High-Resolution Synchronous Digital Ballistocardiography Setup

2019 Computing in Cardiology (CinC)

IEEE

2019

.
[BibTex]
DASIA

Workshop




A Compact High-Performance Payload Data Handling Unit For Earth Observation and Science Satellites

ASD Eurospace - Data Systems in Aerospace (DASIA)

2019

.
[BibTex]
Poster Abstract




Poster: 5GSatOpt- Design Evaluation and optimization of 5G Satellite Consteallations for the Internet of Everything and Everywhere

6. Nationale Konferenz Satellitenkommunikation in Deutschland

2019

.
[BibTex]
MedInfo

Conference




First Feasibility Analysis of Ballistocardiography on a Passenger Flight

MEDINFO 2019: Health and Wellbeing e-Networks for All - Proceedings of the 17th World Congress on Medical and Health Informatics, Lyon, France, 25-30 August 2019

IOS Press

2019

.
10.3233/SHTI190578 [BibTex]
CinC

Conference




How is your Heart Acceleration : The Collection of BCG Ground-Truth Data

Proc. Comput. Cardiol.(CinC)

2019

.
[BibTex]
Journal




INBED: A Highly Specialized System for Bed-Exit-Detection and Fall Prevention on a Geriatric Ward

Sensors

19.5

Multidisciplinary Digital Publishing Institute

2019

.
[BibTex]
MASS

Conference




Towards Accurate Bit Error Simulation in Wireless Sensor Networks Including Environmental Influences

2019 IEEE 16th International Conference on Mobile Ad Hoc and Sensor Systems (MASS)

2019

.
10.1109/MASS.2019.00019 [BibTex]
MedInfo

Conference




Wireless Sensor Network for Fall Prevention on Geriatric Wards: A Report

MEDINFO 2019: Health and Wellbeing e-Networks for All - Proceedings of the 17th World Congress on Medical and Health Informatics, Lyon, France, 25-30 August 2019

IOS Press

2019

.
10.3233/SHTI190297 [BibTex]
2018
RealWSN

Workshop




A Feasibility Study on Energy Harvesting from Soil Temperature Differences

Proceedings of the 7th International Workshop on Real-World Embedded Wireless Systems and Networks

ACM

2018

.
[BibTex]
WiNTECH

Workshop




A Flexible Software Framework for Real-World Experiments and Temperature-Controlled Testbeds

Proceedings of the 12th International Workshop on Wireless Network Testbeds, Experimental Evaluation & Characterization

ACM

2018

.
[BibTex]
SenseApp

Workshop




Effective but Lightweight Online Selftest for Energy-Constrained WSNs

Thirteenth IEEE Workshop on Practical Issues in Building Sensor Network Applications 2018 (IEEE SenseApp 2018)

2018

Best Paper Award

.
[BibTex]
EWME

Conference




Course: Energy Efficiency in Embedded Systems – A System-Level Perspective for Computer Scientists

12th European Workshop on Microelectronics Education (EWME), 2018

2018

.
[BibTex]
FGSN

Workshop




Demo: Scheduling for Passive Undervolting of Peripheral Components

Proceedings of the 17th GI/ITG KuVS Fachgespräch Drahtlose Sensornetze

2018

.
10.24355/dbbs.084-201809121401-1 [BibTex]
DCOSS

Conference




How Different Transceiver Hardware Effects Concurrent Transmissions in WSNs

International Conference on Distributed Computing in Sensor Systems (DCOSS 2018)

2018

.
[BibTex]
DCOSS

Conference




PulseHV: Opportunistic Data Transmissions over High Voltage Pulses for Smart Farming Applications

Proceedings of the 14th IEEE International Conference on Distributed Computing in Sensor Systems

2018

.
[BibTex]
PerCom

Conference




Representation Learning for Sensor-based Device Pairing

Proceedings of PerCom Work in Progress on Pervasive Computing and Communications 2018

2018

.
[BibTex]
Book Chapter




The Philosophy of Mission-Oriented Sensor Networks and Systems

Springer

2018

.
[BibTex]
2017
Workshop




Adaptive Wireless Sensor Networks: Robust but Efficient

Proc. IDEA League Doctoral School on Transiently Powered Computing

2017

.
[BibTex]
SenSys

Poster Abstract




Poster Abstract: HeartBeat the Odds – A Novel Digital Ballistocardiographic Sensor System

Proceedings of the 15th annual international conference on Embedded Networked Sensor Systems

ACM

2017

.
[BibTex]
EWSN

Poster Abstract




Poster: Towards realistic lifetime estimation in battery-powered IoT devices

Proceedings of the 15th annual international conference on Embedded Networked Sensor Systems

ACM

2017

.
[BibTex]
MASS

Conference




AWuR: An Adaptive Routing Protocol for Energy Efficient Two-Platform Nodes in Wireless DTNs

The 14th International Conference on Mobile Ad-hoc and Sensor Systems (IEEE MASS 2017) (IEEE MASS'17)

2017

.
[BibTex]
SenseApp

Workshop




REAPer – Adaptive Micro-Source Energy-Harvester for Wireless Sensor Nodes

Twelfth IEEE Workshop on Practical Issues in Building Sensor Network Applications 2017 (IEEE SenseApp 2017)

2017

.
[BibTex]
Workshop




InBed: Inexpensive Node for Bed-Exit Detection: A Wearable Fall Prevention System

Innovation in Aging, IAGG 2017 World Congress

2017

.
10.1093/geroni/igx004.3689 [BibTex]
WoWMoM

Conference




Energy Efficiency Impact of Transient Node Failures when using RPL

Proceedings of the 18th IEEE International Symposium on a World of Wireless, Mobile and Multimedia Networks

2017

accepted for publication

.
[BibTex]
EWSN

Demo Abstract




Demo: Brzzz - A Simplistic but Highly Useful Secondary Channel for WSNs

Proceedings of the International Conference on Embedded Wireless Systems and Networks

2017

Best Demo Award

.
[BibTex]
2016
WFIoT

Conference




Dynamic Sample Rate Adaptation for Long-Term IoT Sensing Applications

IEEE World Forum on Internet of Things 2016 (WF-IoT)

2016

.
[BibTex]
FGSN

Workshop




Low Cost Temperature Controlled Testbed for WSNs

Proceedings of the 15th GI/ITG KuVS Fachgespräch Drahtlose Sensornetze

2016

.
[BibTex]
SECON

Demo Abstract




Demo: PotatoScope - Scalable and Dependable Distributed Energy Measurement for WSNs

IEEE SECON 2016 Conference Proceedings

2016

.
[BibTex]
SECON

Conference




Distributed Energy Measurement in WSNs for Outdoor Applications

IEEE International Conference on Sensing, Communication and Networking Conference

2016

.
[BibTex]
DCOSS

Conference




Undervolting in Real World WSN Applications: A Long-Term Study

the 12th IEEE International Conference on Distributed Computing in Sensor Systems

2016

.
[BibTex]
TOSN

Journal




IdealVolting – Reliable Undervolting on Wireless Sensor Nodes

ACM Transactions on Sensor Networks (TOSN)

12.2

ACM

2016

.
[BibTex]
Monograph




On Reliable Undervolting in Wireless Sensor Networks

TU Braunschweig

2016

Dissertation

.
[BibTex]
2015
WFIoT

Conference




A Clustering-Based Characteristic Model for Unreliable Sensor Network Data

IEEE World Forum on Internet of Things

2015

.
[BibTex]
RealWSN

Workshop




Paint it Black – Increase WSN Energy Efficiency with the Right Housing

the 6th ACM Workshop on Real World Wireless Sensor Networks

2015

.
[BibTex]
CHANTS

Demo Abstract




Demo: PotatoNet – Robust Outdoor Testbed for WSNs: Experiment Like on Your Desk. Outside.

the 10th ACM MobiCom Workshop on Challenged Networks

2015

.
[BibTex]
FGSN

Workshop




PotatoNet – Outdoor WSN Testbed for Smart Farming Applications

Proceedings of the 14th GI/ITG KuVS Fachgespräch Drahtlose Sensornetze

2015

.
[BibTex]
IoT

Journal




Undervolting in WSNs: Theory and Practice

Internet of Things Journal, IEEE

2.3

2015

.
10.1109/JIOT.2014.2384207 [BibTex]
EWSN

Demo Abstract




Demo: Voltage Scheduling of Peripheral Components on Wireless Sensor Nodes

the 12th European Conference on Wireless Sensor Networks

2015

.
[BibTex]
2014
ExtremeCom

Conference




Ballistic Deployment of WSN Nodes using Model Rockets

the 6th Extreme Conference of Communication

2014

.
[BibTex]
ICC

Workshop




Energy-Efficient Voltage Scheduling of Peripheral Components on Wireless Sensor Nodes

IEEE International Conference on Communications Workshop on Energy Efficiency in Wireless Networks & Wireless Networks for Energy Efficiency

2014

.
[BibTex]
WFIoT

Conference




Undervolting in WSNs – A Feasibility Analysis

IEEE World Forum on Internet of Things 2014

2014

.
[BibTex]
2013
DCOSS

Conference




A Node's Life: Increasing WSN Lifetime by Dynamic Voltage Scaling

the 9th IEEE International Conference on Distributed Computing in Sensor Systems 2013

2013

.
[BibTex]
DCOSS

Demo Abstract




Demo: A Node's Life – Increasing WSN Lifetime by Dynamic Voltage Scaling

the 9th IEEE International Conference on Distributed Computing in Sensor Systems 2013

2013

.
[BibTex]
2012
Journal




Comparison and validation of capacitive accelerometers for health care applications

Computer Methods and Programs in Biomedicine

106.2

Elsevier

2012

.
10.1016/j.cmpb.2011.10.009 [BibTex]
2011
SenSys

Demo Abstract




Demo: INGA - An Inexpensive Node for General Applications

the 9th ACM Conference on Embedded Networked Sensor Systems

2011

.
[BibTex]
FGSN

Workshop




INGA - Architektur eines universell einsetzbaren Sensorknotens

Proceedings of the 10th GI/ITG KuVS Fachgespräch Drahtlose Sensornetze

2011

.
[BibTex]
Supervised Theses
Open Theses Topics
Finished Student Theses